FEATURES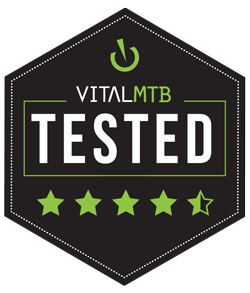 The Roughcut HLR Damper is a fully bled bladder and cartridge based damper which features high and low speed, independently adjustable compression and rebound damping adjustment.
Neutra Valve pressure release valves to neutralize internal pressure providing the most consistent spring rate characteristics.
Nvolve Wiper seals reducing seal drag and increasing durability.
Single Bolt 20mm Pinch Axle.
SPECIFICATIONS
Weight: 5 lbs/2268 grams
Wheel Size: 26 inch or 27.5 inch
Travel: 180mm (ITA 160/180mm)
Stanchion: 36mm Aluminum
Spring: Air w/ Flux Piston
Damper: Roughcut HLR
Adjustments: High and Low Speed Compression, Rebound, Air Spring
Steerer: Tapered only
Axle: Bolt-On 110*20mm(non Boost)
Colors: Matte Black, Flat Black
Axle to Crown: 570mm @ 180mm of travel
Offset: 46mm
Rotor Size: 180mm / 203mm (XF adaptor only)
DOWNLOAD